Riga Art Nouveau Museum presents an exposition – THE NEWLY GAINED OBJECT – that exhibits a collection of items donated in 2012.
11.03.2013.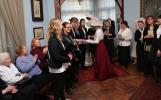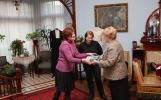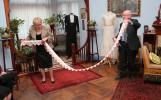 There are an outstanding collection of Art Nouveau items on display in the former private apartment of the architect Konstantīns Pēkšēns. It is located in the house of his own design on 12 Alberta Street and everyone is welcomed there to experience the subtle mood of period's artistic and domestic culture.

Director of the museum Agrita Tipāne appreciates visitors last year donations that altogether contributed more than 1000 original Art Nouveau items to the museum's collection. The newly gained objects are mostly domestic items and art works, and these objects gave an inspiration to the museum experts to create an unrepeatable journey into the Art Nouveau world that is now on display for the visitors.